How To Eradicate Mac Cleanser
The Best Way to Get Rid of Out of Your Mac? Many folks are having trouble. It can cause your computer. speedmymac Here is the way you can get rid of free yourself out of its clutches.
Getting Wild With New York Escorts
If you're on the lookout to get a wonderful way to spice things up in the sack and add excitement to your love life, you then need to nyc asian escorts consider introducing two people of the exact sex to eachother using newyork escorts. When you would like to provide some one the best pleasure in bed, then now is the time to start exploring the world of adult meeting and dating new individuals. Nyc has ever been a favorite destination for most people who are in the adult entertainment world for a number of years today you can discover exactly what it is you're interested in finding in the ny. You will find plenty of choices for exciting and stimulating adventures whenever you employ ny escorts to provide you with the type of naughty pleasure you are passing up.
He started painting in 2002, experiencing the spray paint to capture his ideas in the wall, especially with politic meanings and shyly some tags.
Then in the early 2005 he decided to dedicate his life to street art, using letters and numbers. He tried many techniques like realism. As a usual thought in people's life he pursued whatever made him different from the others. That search is not egocentric but inner, dealing with darkness, religiousness, mysticism, ancient and secret world themes.
This made his art capable to transport the observer through sacred, exploring his real me, finding himself in an imaginary world, a world that sometimes is so real and scary…
Silence, observe, travel and visit your interior, discovering yourself surrounded by secrets.
Symmetry defined his path. The harmony between good and bad, the balance that determines life.
Humans need to feel happy with them selfs, in their own space, to understand whatever is arround.
Contact: cientounoh@gmail.com
Select Group Exhibition
2015
May. «Festival Poliniza» UPV Valencia, Spain
May. «Festival C.A.L.L.E.» Barrio de Lavapiés, Madrid, Spain
May. Solo show «Lux», La Neomudejar de Atocha, Madrid, Spain
June. «Kenzo Totem Tribe» Video Feature Profile, Paris, France
June. «Festival Barcelona MIA» Barcelona, Spain
July. «Festival MIAU», Fanzara, Castellón, Spain
July.»Proyect of SeMassy, Paris, France
August.» Mural LH». L´Hospitalet, Spain
December.» Barcelona Mia», colective show in Galerie Celal, Paris, France
December. » Festival Xeex», Dakar, Senegal
December. «Christmas show» Madrid, Spain
2014
January. «Wahaca Proyect», curator Tristan Manco, London, England
March. «Murs Plastics Festival», Manresa, Spain
April. » In Situ Festival», Paris, France
April. «WIP la Villete», Paris, France, (Collaboration with Kenor, Art Azoi Proyect)
May. «Vanguardias y Perfiferias», Madrid, Spain
May.  «Muros Tabacalera», Madrid, Spain, (Madrid Street Art Proyect)
May. «BAUV». Biennal dArt Urba´del Valles, La Llagosta, Spain
June. Brastislava Street Art Festival», Brastislava, Slovaquia
Oct. «Wanderlust Festival» Ghent, Belgium
Oct.  «Barrio del Oeste», Salamanca, Spain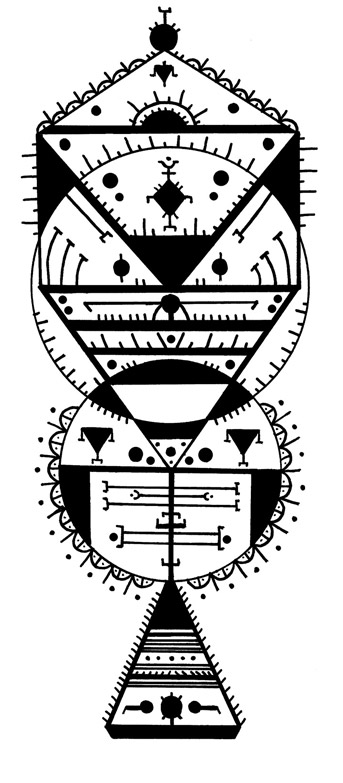 2013
January. "Art Curial", Paris, France
January. "Infinite Colors" , Oslo, Norway
February. "Famille Recomposée", Paris, France
May. «Cash, Cans & Candy», Galerie Ernest Hilger, Viena, Austria
July. «Prism», Paris, France
September. Festival de Murales Sant Adriá del Besos, Spain
October. » The Bridge» Montreuil, Paris, France
2012
July. "Bloop Festival International" , Ibiza, Spain
September. "Sub Urb Art 2", Torino, Italy
September: Festival De Sant Adriá del Besos Graffiti´12
November. "Le Mur de l´Art", Paris, France
December. "Espanish Conection", London, England
2011
April. "Exhibition show Ritual in gallery Celal", Paris, France
July: Summer exhibition in gallery Celal, Paris, France
July: Festival Caminart in Barcelona, Spain.
September: Infart Festival 2011, Bassano de Grappa , Italy
September: Solo Show "La importancia del Simbolo" Galeria Cosmo, Barcelona, Spain
September: Festival De Sant Adriá del Besos Graffiti´11
October: City Bilder Festival ´11_ Dresden, Germany
November: "No Christmas for Hipsters", Collective show, Paris, France
December:  "Artistas Emergentes", Galeria Berger, Barcelona, Spain
2010
March "Ritual" "Aperitivos visuales" La Orotava (Tenerife) with Kenor, Zosen   and Gola.
September "Infart Festival, Bassano de Grappa, Italy"
September "¡MURALES!.Gli Artisti di Proyecto Ritual alle Case Operaie di Mancasale "Reggio Emilia, Italy"
Oct. "Pintalla" (performance) Antigua Casa Haiku, Barcelona, Spain
2009
July "Festival Sant Adriá del Besos Graffiti"